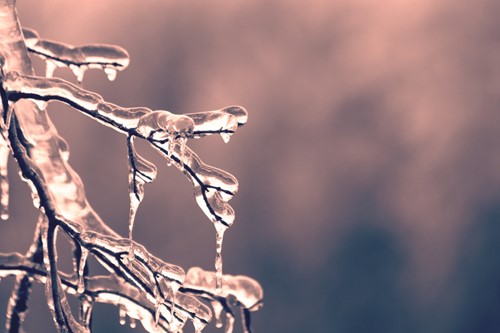 Even if you've lived in the same place your whole life, every winter is a little different. While in most regions it's easy to expect the type of temperatures and weather winter will bring, expecting the unexpected will help keep you and your property safe from damage. So, it's crucial to understand how winter weather can affect your home.
Here are the major ways winter storms can damage your property:
Strong Winds
Wind is a frequent cause of property damage. The most common issue is wind knocking over trees into structures or vehicles. In some extreme cases, wind can even take down utility poles and damage power stations. Though less dramatic, wind can also have a cumulative effect in damaging your roof and by clogging gutters with leaves and debris.
Snow
No matter how much snow your area gets in the winter, it can cause damage in several ways. One major issue is weight. Heavy snow buildup puts pressure on surfaces that aren't prepared for it. Snow can also cause water damage as it melts, leading to leaks, mold and other issues.
Ice
Ice is dangerous for walking and driving, but also for your property. Like snow, ice buildup is incredibly heavy, and can cause structural damage in a lot of ways. One particular concern is trees: ice can bring down limbs and entire trees, which can damage whatever they fall on. Ice accumulation on power lines or other cables can cause risk of breaking under pressure, leading to utility issues.
Heavy Rainfall
If you live somewhere without freezing temperatures, you may still experience a lot of rain in the winter. Heavy rain, especially after a long dry period, can cause flash floods. Flood damage can range from inconvenient to catastrophic depending on the storm, the construction of your home and geographic location. Leaks, mold and foundation damage are all examples of issues rain can cause for your property.
No matter what type of weather you experience during the winter, it never hurts to prepare for extremes. The more you know about the types of damage your property can experience during a storm, the better prepared you'll be to address and prevent any issues that arise.